Cloud chamber workshop
S'cool lab organizes sometimes the Cloud Chamber Workshop, which is easy to prepare because everything is there already, it is to the audience to construct (easily) the cloud chamber. Our host made an introduction to the cloud chambers to us, then we were able to assemble all the elements in order to see the particles' traces.
The images of the workshop are from Sophia Elizabeth Bennett!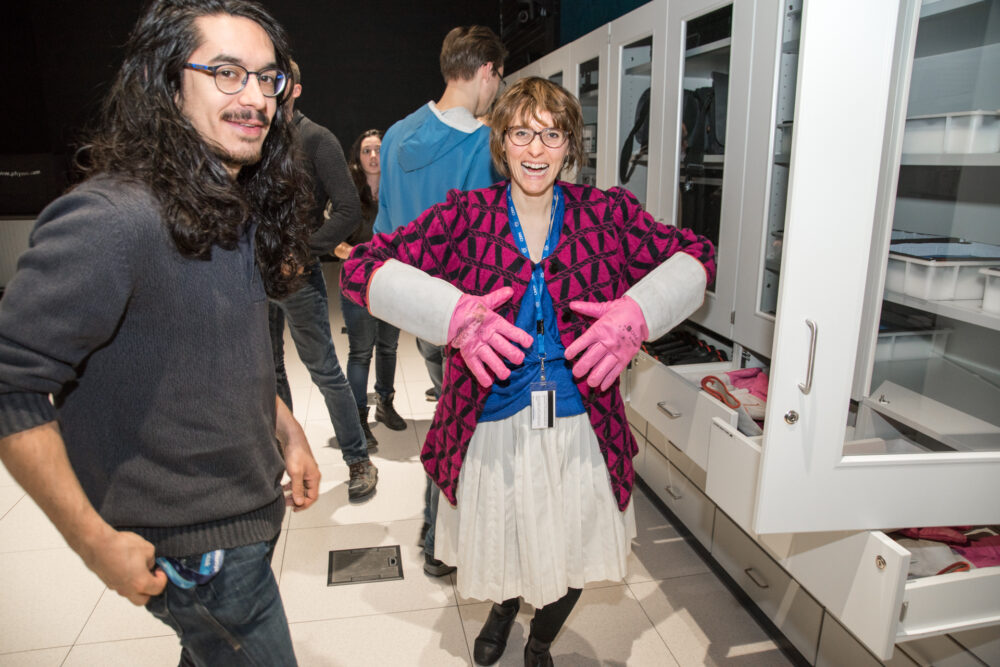 AGLAE, The accelerator under the Louvre
I attended a conference about Aglaé, an accelerator under the Louvre. You can access the record of the conference below :
https://cds.cern.ch/record/2241247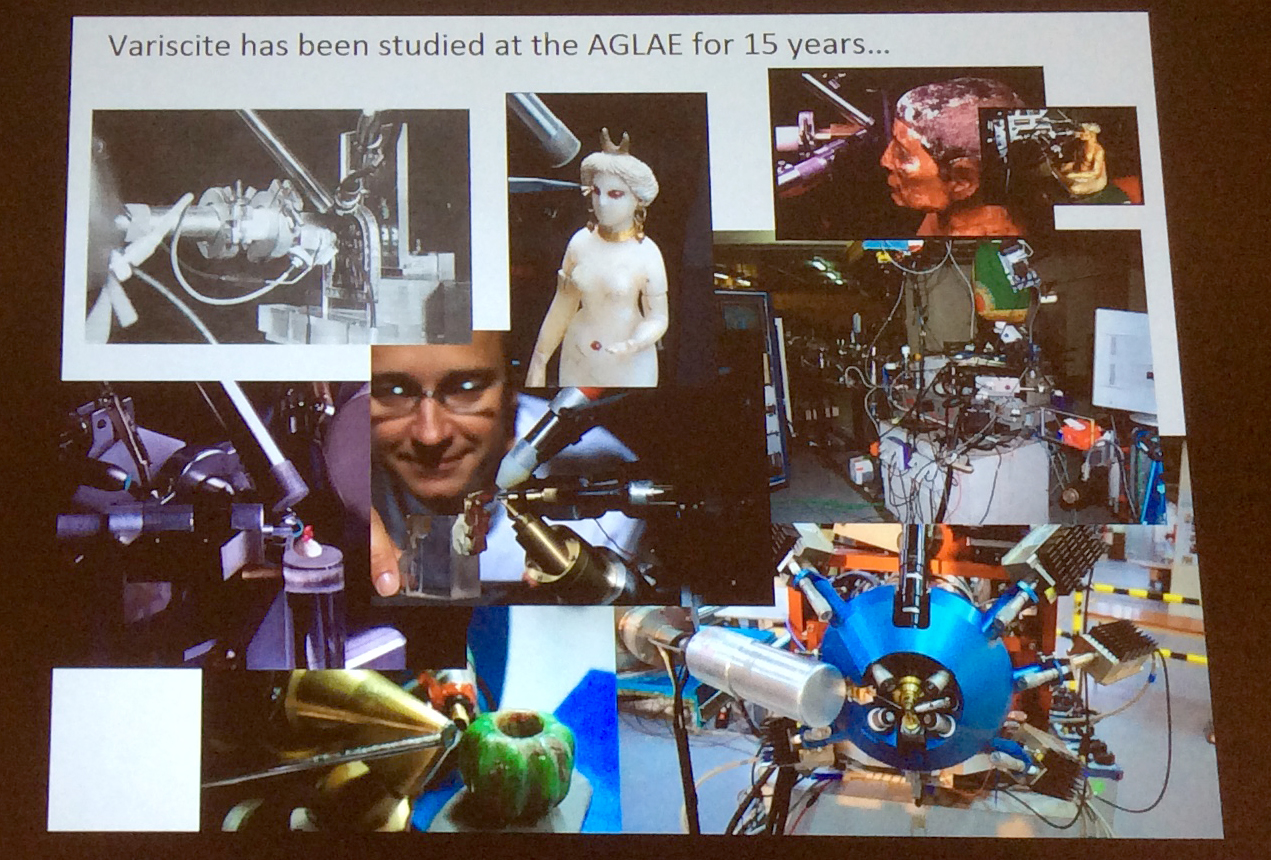 And here are my notes, in French :
Aglaé est accueillie au Louvre en 1988 Louvre comme une grande base de données.
Travaillent avec protons et alpha particules (dans le pelletron) On cherche des elements dans les œuvres ou objets d'arts puis ces informations sont recoupées avec les connaissances des historiens pour savoir d'où viennent ces éléments (par exemple). Autre exemple : importante question est de savoir si c'est bien un véritable objet : ils font venir les objets là bas pour analyser leur composition. Evidemment, ensuite ils ne peuvent pas dire « c'est un vrai » ou « c'est un faux », mais ce qui sort des analyses c'est la composition. Ce sont les historiens qui décident ensuite. Les données sont confidentielles. Les vacuum chambers sont dangereuses pour les œuvres, et peuvent degrader les couleurs par exemple, c'est pour cela qu'ils utilisent des rayons lasers externes. Iono-luminescence
Etude de cas sur des oeuvres syriennes en ivoire. Les etudes permettent de voir par exemple s'il s'agissaient de polychromies (ce qui n'est pas visible a l'œil nu), des traces de sédiments, et de surface. Permet de procéder a une reconstruction.
Définissent aussi, dans leur base de données, des tableaux de caractéristiques, par exemple le type de variscite en fonction des lieux. Ainsi cela permet de déterminer non seulement qu'il y a de la variscite dans une piece, mais aussi quelle est sa provenance. Et une carte, une évolution de leurs déplacements.
Question de l'automatisation. Pour l'instant, ce sont les étudiants PHD qui s'en occupent. Pour le moment, ils doivent parfois preparer l'œuvre avant de faire des analyses. Par exemple, gratter un peu la surface d'une sculpture en bronze, dans un endroit invisible pour le public, pour enlever la couche de patine.
Les conservateurs des musées nationaux n'ont pas le droit de fairer une expertise pour un privé. Parfois, c'est embêtant s'ils doivent examiner un corpus qui contient qq œuvres privées, et qui permettraient de comprendre l'ensemble du corpus. Ils font donc signer une décharge au propriétaire privé pour qu'il n'ait pas le droit d'utiliser ces données pour la revente de son œuvre.
Le trafic d'art brasse autant d'argent que le trafic d'armes ou de drogue…
Meeting with WIT-matters
This week was also the occasion for me to meet some women from the WIT-matters community (Women In Technology). Maria introduced me to them, and explained that I was here to propose writing workshops with them. I then met Sima Baymani and Hannah Short, from the WIT committee, to suggest my ideas and have their feedbacks. It was very positive.
Here is the presentation I made to them by email:"The Arts At Cern residency consists in an exchange between the invited artists and the physicists.
I would be pleased to organize a writing workshop with you.
Writing for digital is really different from writing for paper: the delivered form has not necessarily the same reading structure, and it mixes different media in addition to the text. The reading time's notion is not the same : indeed, if it's easy to know, by seeing a book page, how much time we need to read it, although on a screen, a page can display different temporalities at the same time (text, video), or even open spaces like an accordion.
This notion of accordion is what interests me among some of the works developed at CERN : time and space's contraction and expansion. So, here are three first ideas for the writing workshops:
1- Who's speaking about space speaks also about map. In video games, there is often a map accompanying the characters. How could we represent this map by integrating also the time dimension?
2- CERN is an interesting space in itself : full of corridors, underground galleries, blind alleys ; Google Street View came to map the exterior spaces. We can integrate pictures and texts inside, like in the screenshot in attachement (a test that I made), and tell our own stories in those spaces (real or invented).
3- Equations are also a kind of folding and unfolding : the members of an equation are different ways to say the same thing, one is trying to summarize the other. So we fold, sometimes we pass some variables from one side to the other (like the corner of a sheet of paper in an origami), then we fold again, we reduce, etc. I guess it's easier to fold than to unfold in this case. I can also add that acronyms, that are common at CERN, are also a kind of folding. I wonder myself if one can write a story with equations. How can we use this vocabulary, this grammar?"
I received 10 interested answers, so it's very encouraging and now I have to precise the workshop's theme!